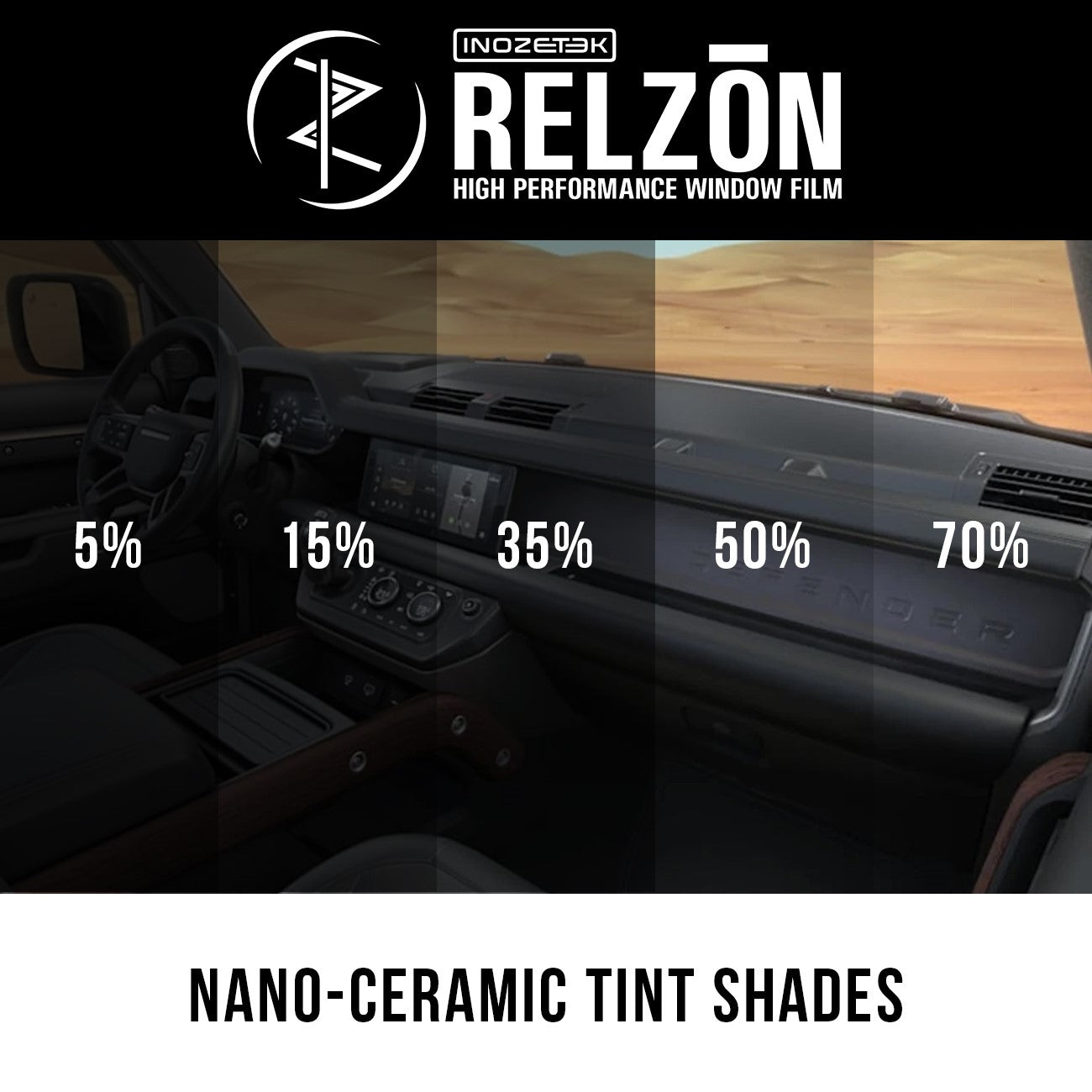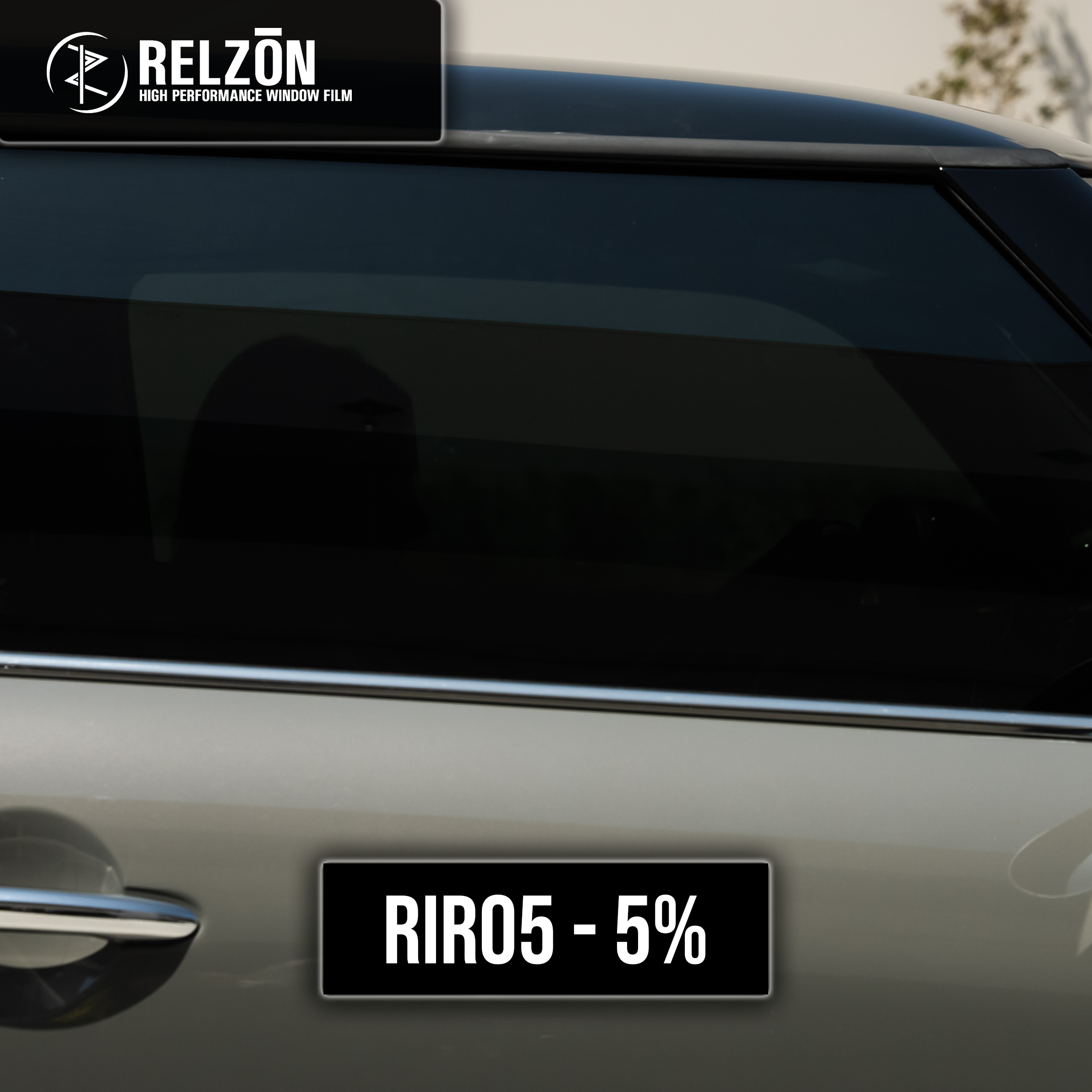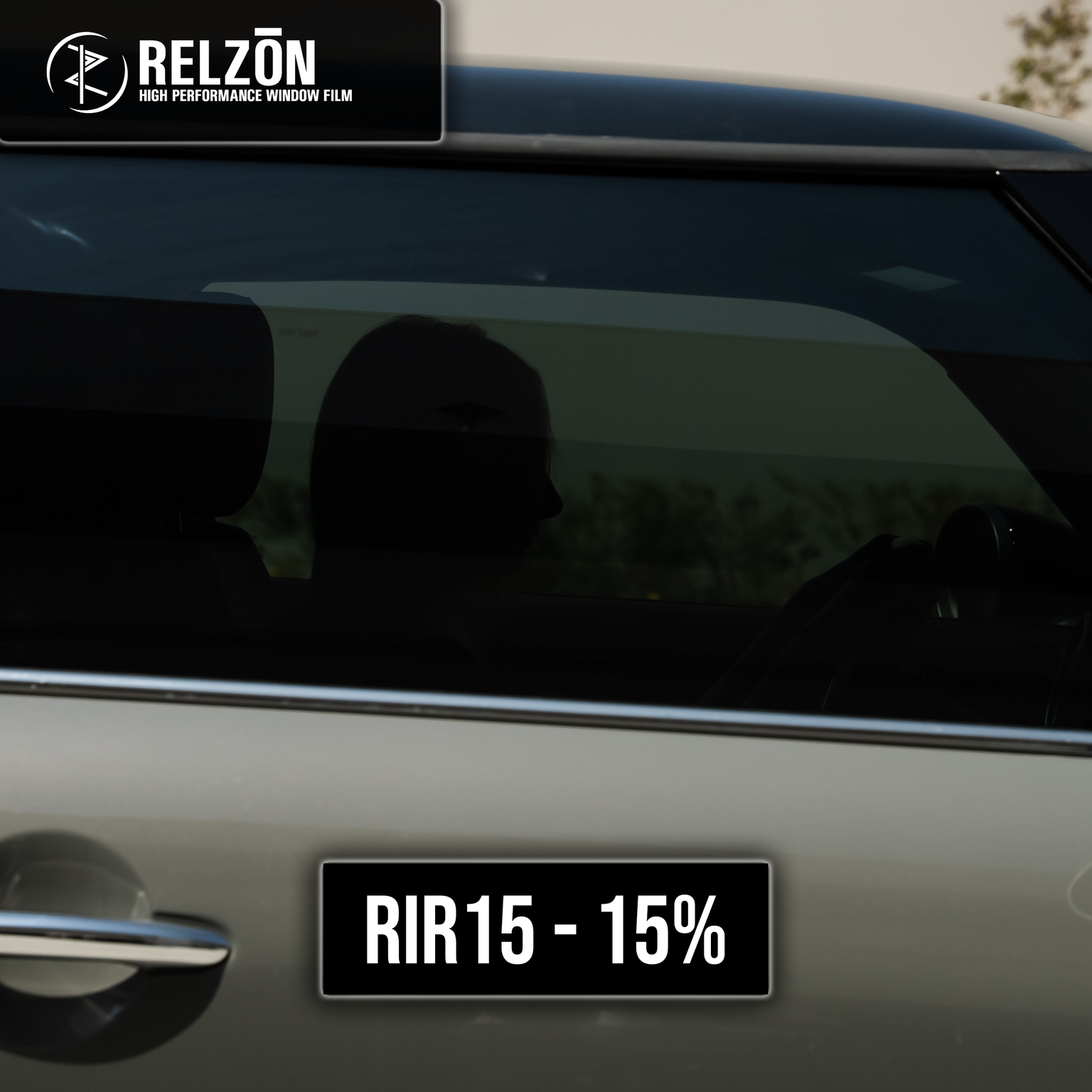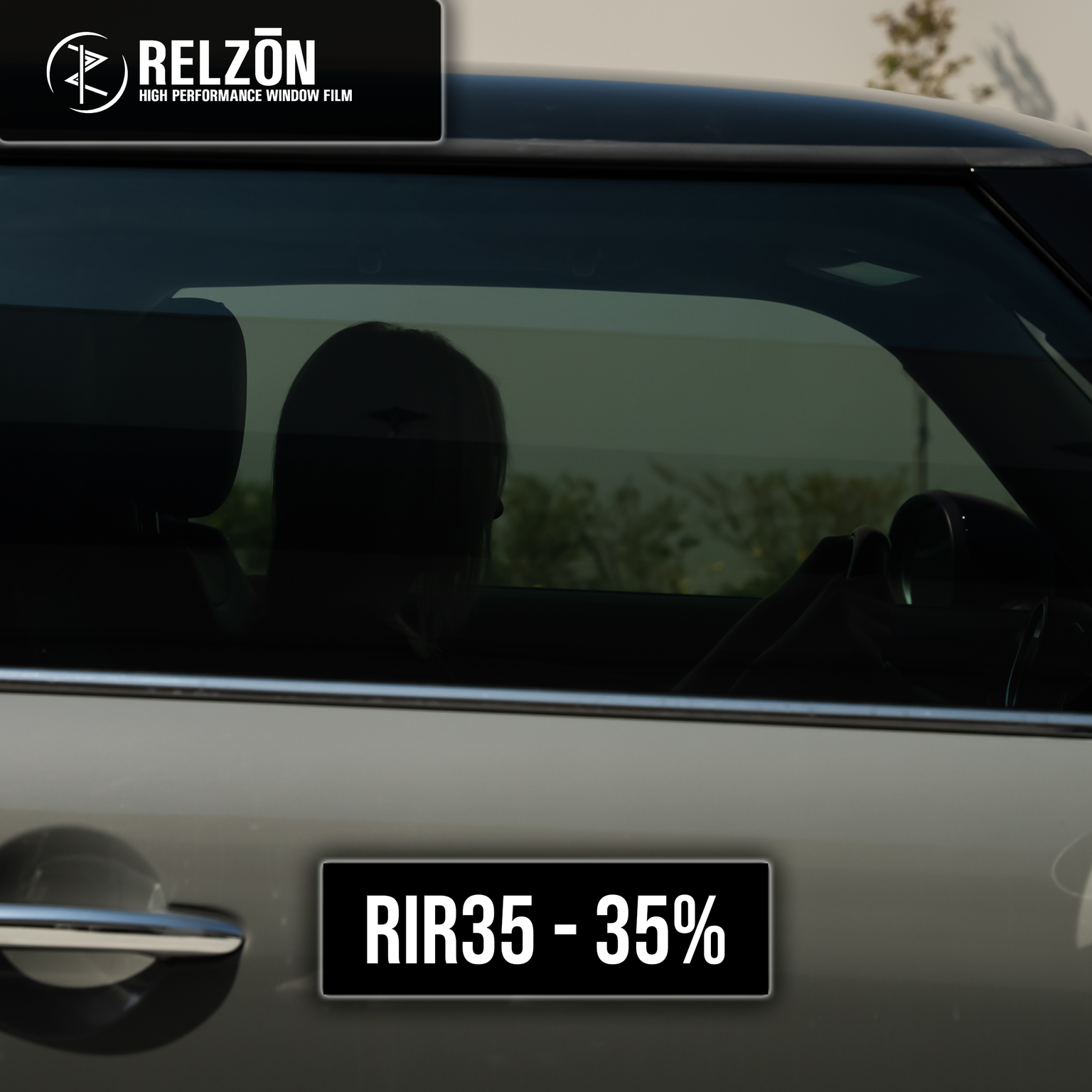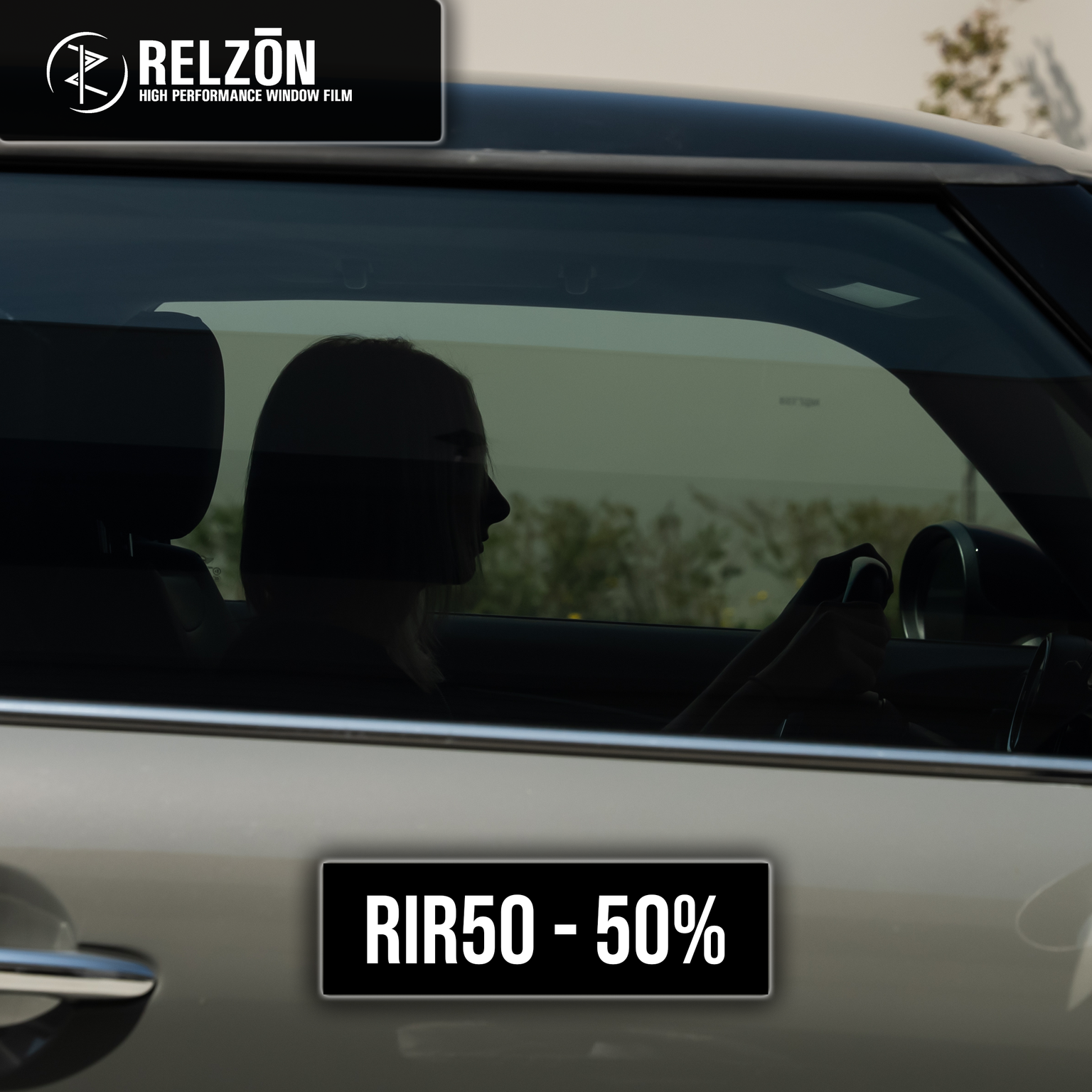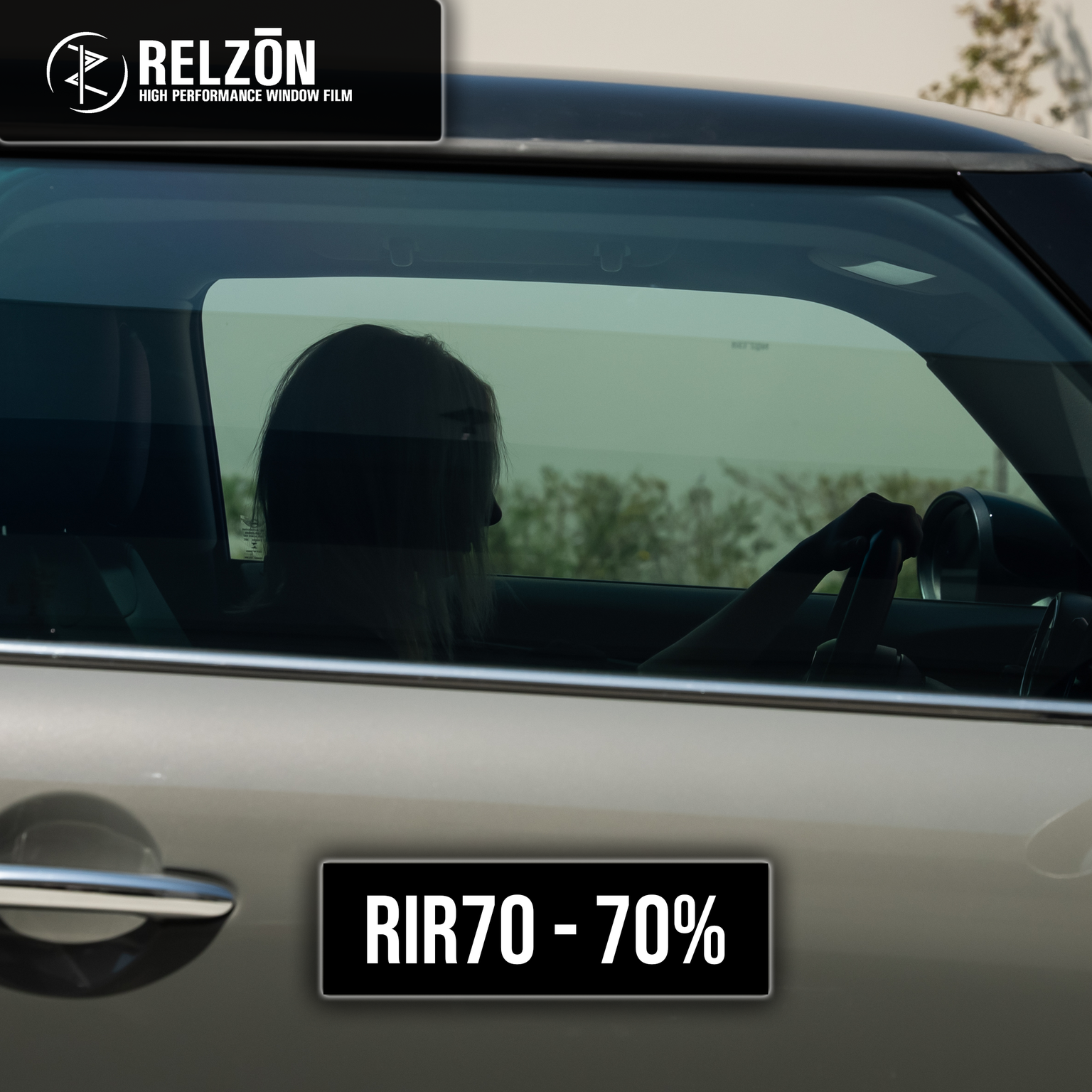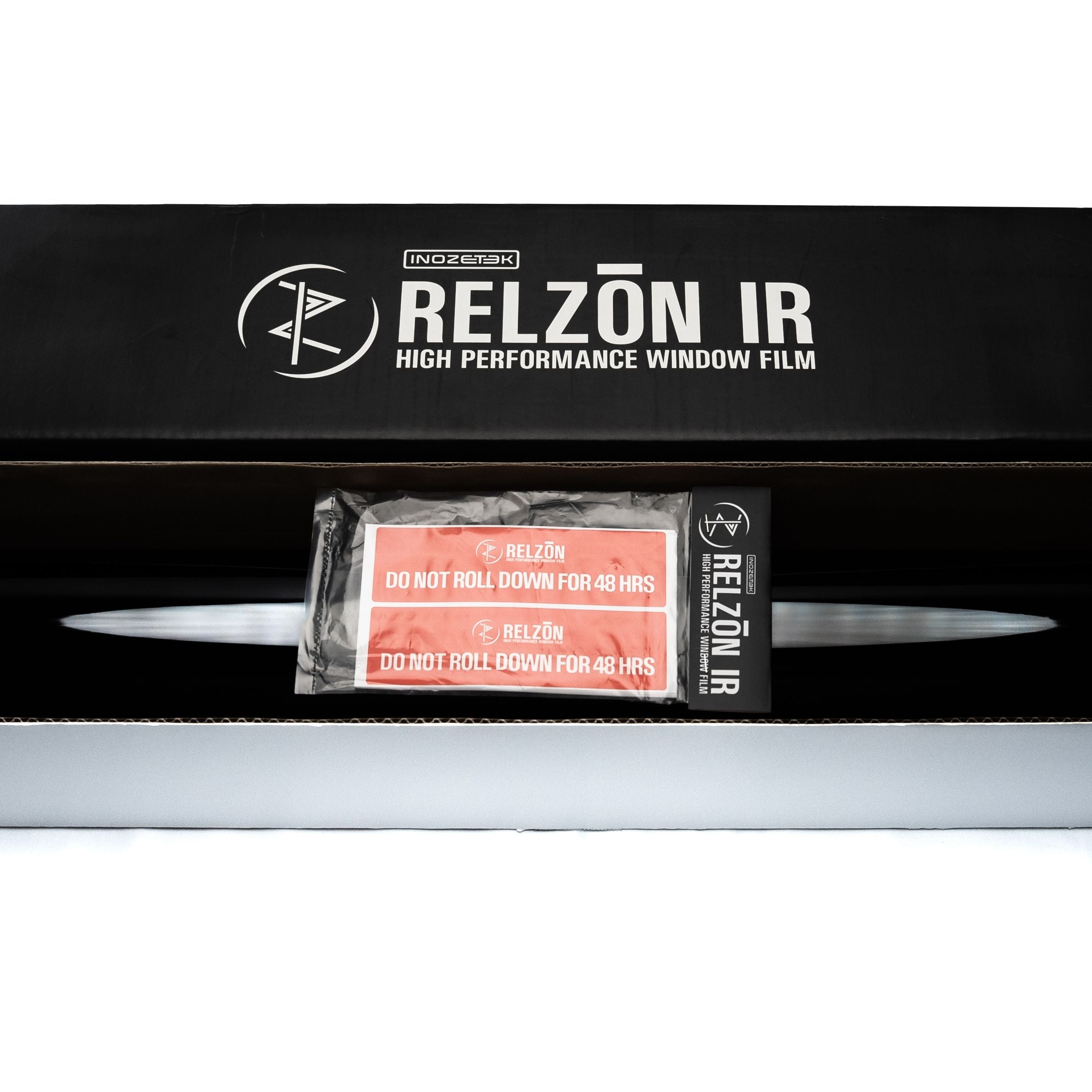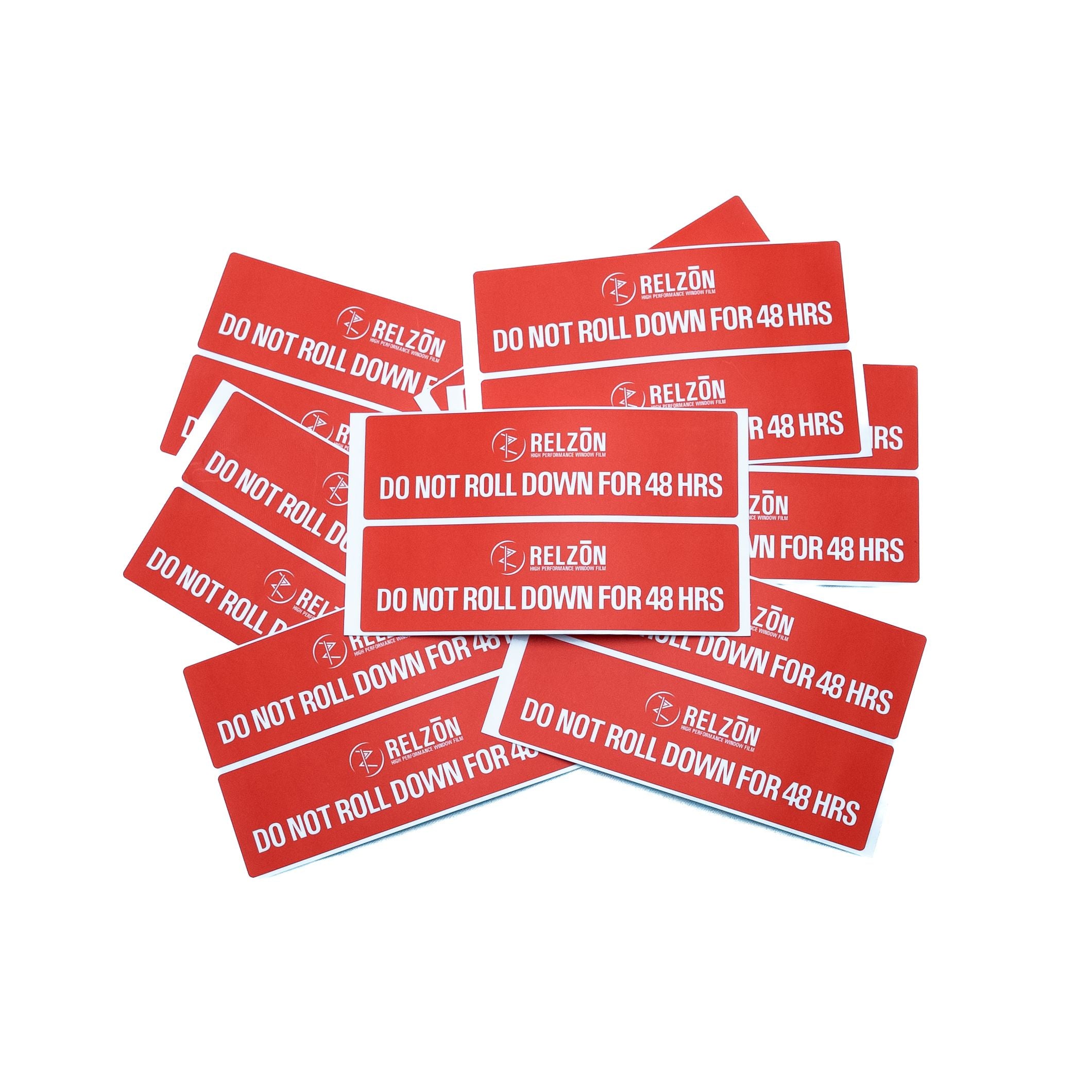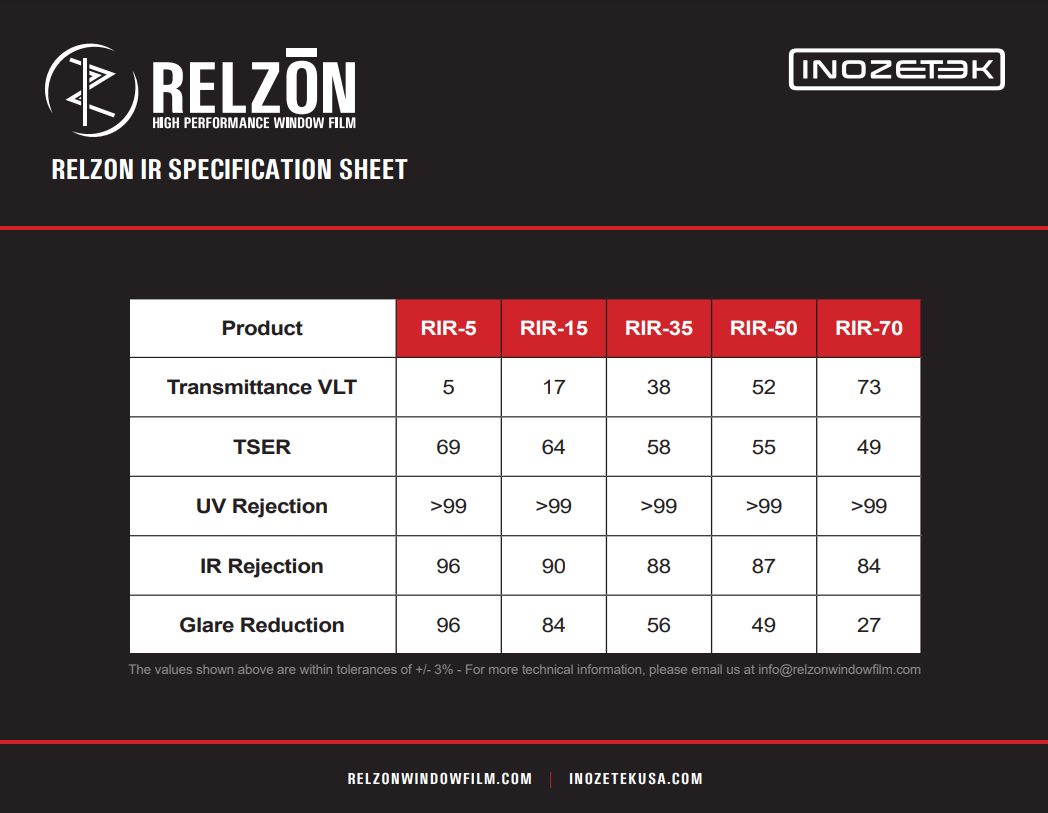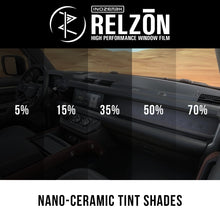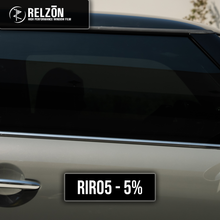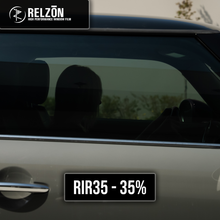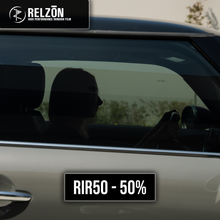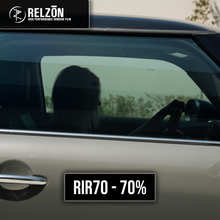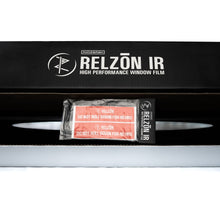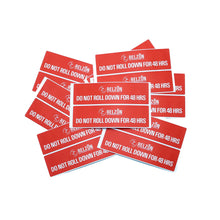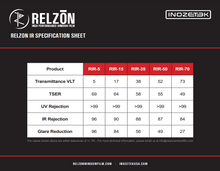 Every RELZON window film is imprinted with the brand logo. To remove it, apply 70% isopropyl alcohol on a microfiber towel and gently rub the logo.

Additionally, each pack of RELZON window film includes 20 stickers with the message "do not roll down window". These stickers serve as a reminder to your customers not to roll down their windows for 48 hours after installation.
***Please Note - All WILL-CALL orders will be available for pick up at designated times once your order is placed.***
Order placed after 8:30 AM
Available for Pick Up: 1:30PM (Same Day)
Order placed after 1PM
Available for Pick Up: 4:30PM (Same Day)
Order placed after 4PM
Available for Pick Up: 9:30 AM (Next Day)
All orders must be picked up in person.
***No UBER services are available for will-call orders.***
***All order(s) placed after 1:30PM (PST) won't be guaranteed to ship out on the same day***
**IF EXTRA MATERIAL IS NEEDED, OR YOU'RE LOOKING FOR A CUSTOM SIZED ROLL, PLEASE CONTACT US AT SALES@INOZETEKUSA.COM FOR PRICING AND MORE INFORMATION. 

Inozetek Return Policy
To qualify for a return, you must meet these requirements.
Return must be within 7 days of receiving your product.
Roll must be in the condition that you received it in once returned. If it was unrolled and then re-taped improperly or material was cut out of it before returning. We will charge a restocking fee based of the damages caused to the roll or material missing.
Roll must be taped in its original condition, as well as in its original box.
We do not refund the shipping cost.
We will not be covering shipping on returns. We will only cover shipping for defective rolls.
There is no restocking fee if the product is unopened or the roll was not unrolled.
If you believe the material is defective. Please send us high quality Images/Videos of the issues you have encountered. Alongside a detailed explanation of what is wrong with the roll. Please email all of this to info@inozetekusa.com