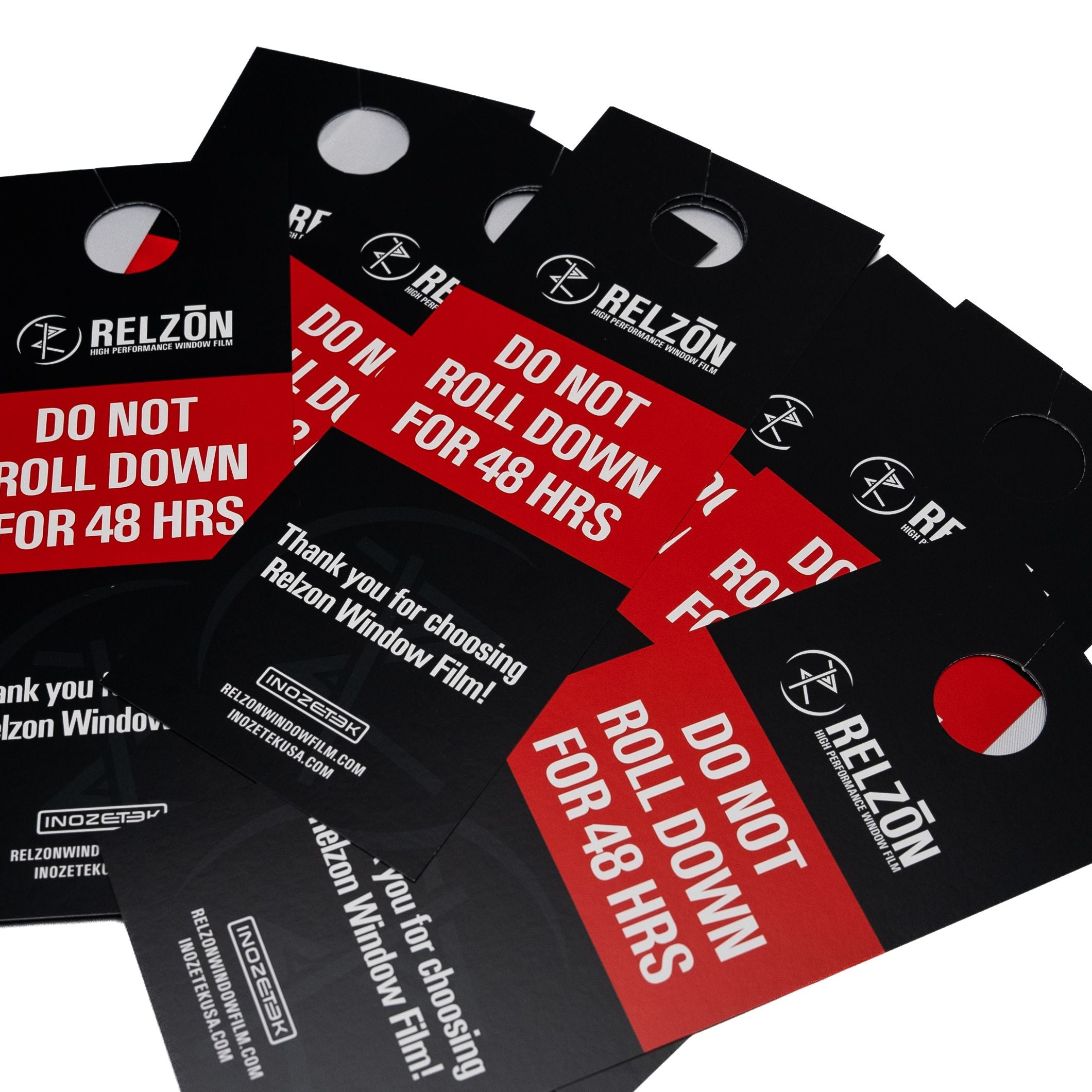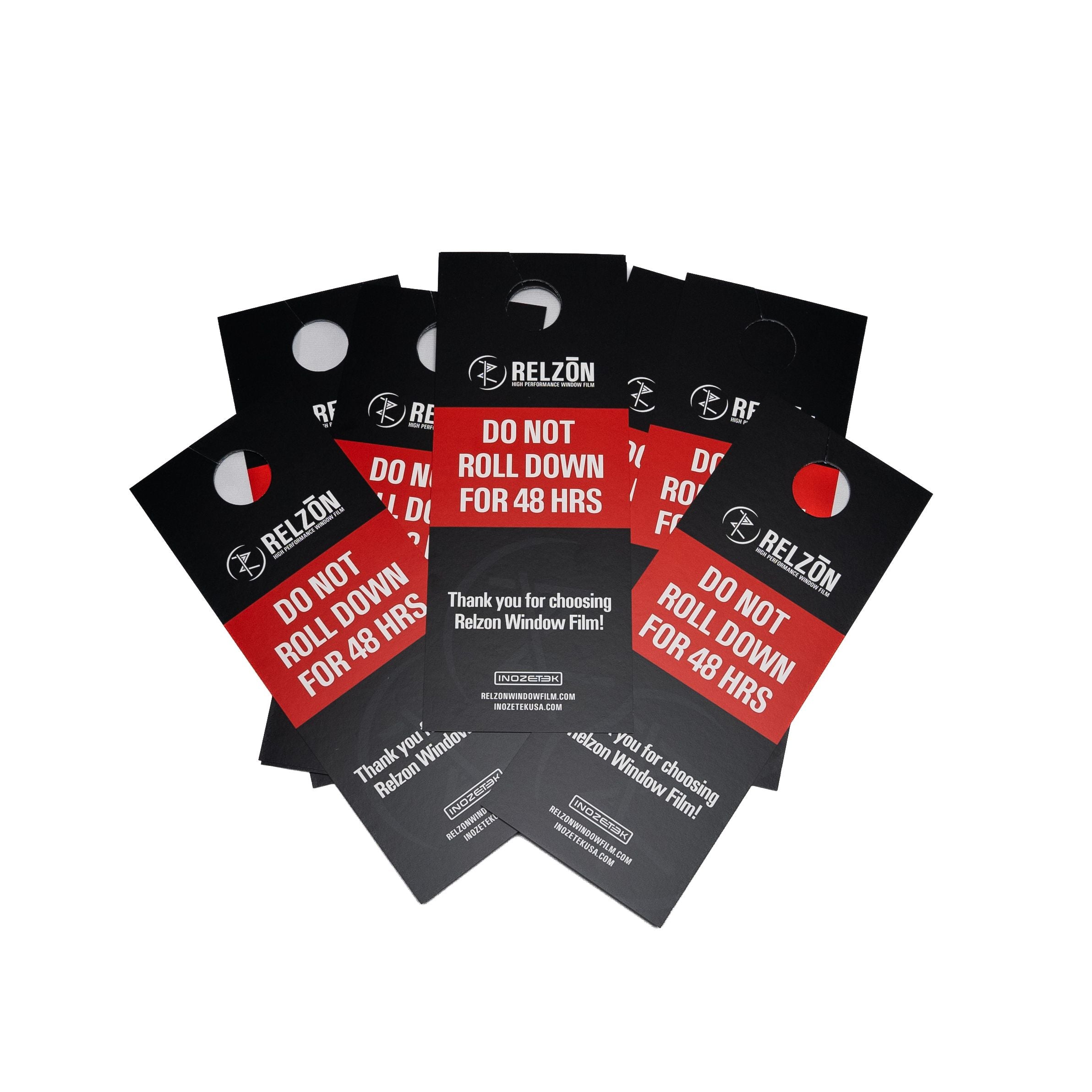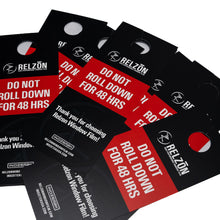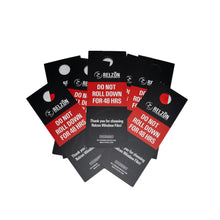 Pack of 10 - Relzon "DO NOT ROLL DOWN" Mirror Hang 
The RELZON "do not roll down" mirror hang is a useful tool for reminding customers not to roll down their windows for 48 hours after a window tint installation. This is important because rolling down the windows too soon can cause the tint to peel or bubble, which can be frustrating for the customer and reflect poorly on your shop.

By using the RELZON mirror hang, you can demonstrate your professionalism and attention to detail to your customers. The mirror hang serves as a visual reminder that the customer can take with them, ensuring that they don't forget about the important post-installation care instructions. Additionally, by providing this reminder, you are helping to ensure that the customer's window tint will last as long as possible, which can lead to increased customer satisfaction and positive reviews for your shop.

Overall, the RELZON "do not roll down" mirror hang is a simple yet effective tool for enhancing your customer service and professionalism. By using it consistently and prominently in your shop, you can help to ensure that your customers are satisfied with their window tint installation and are more likely to recommend your services to others.