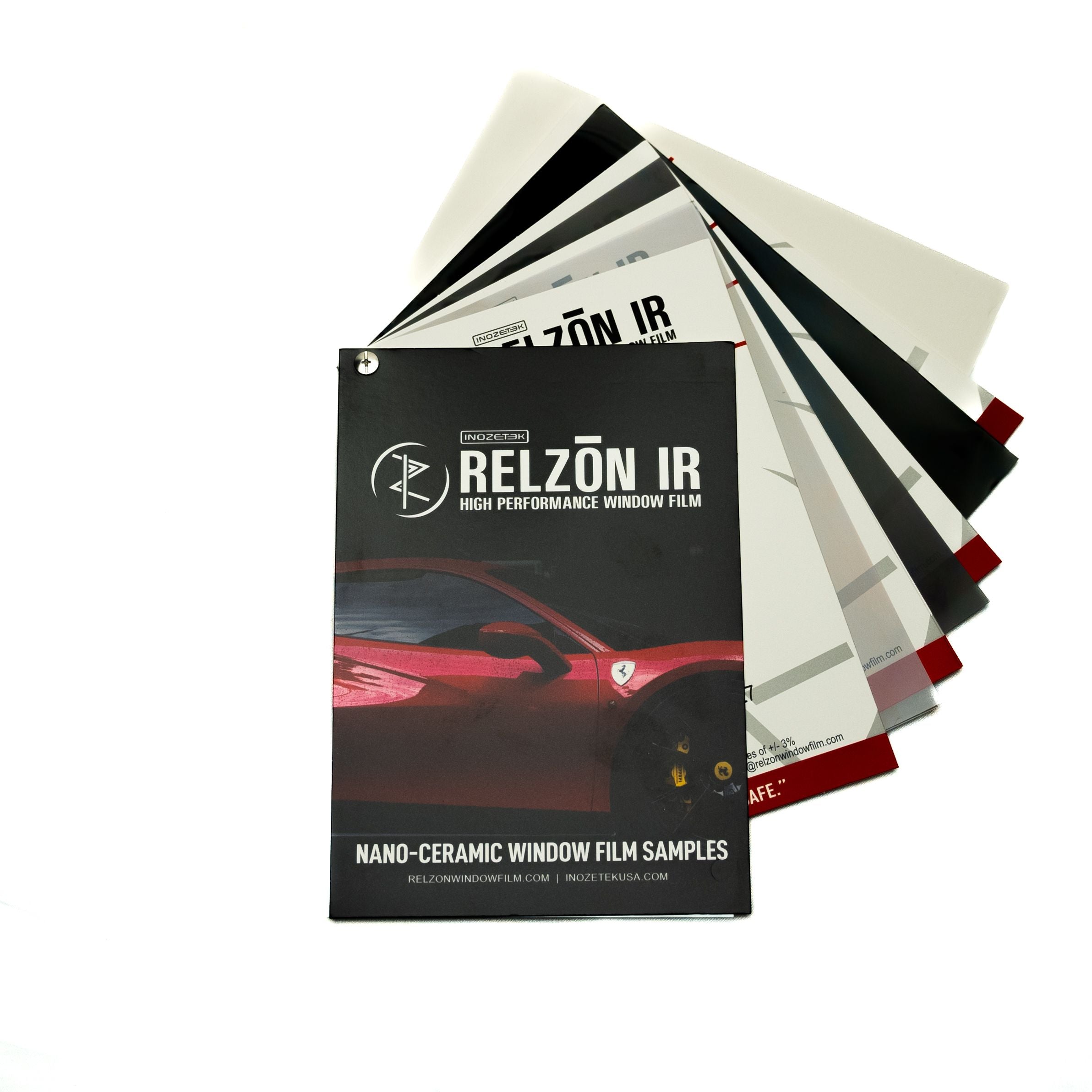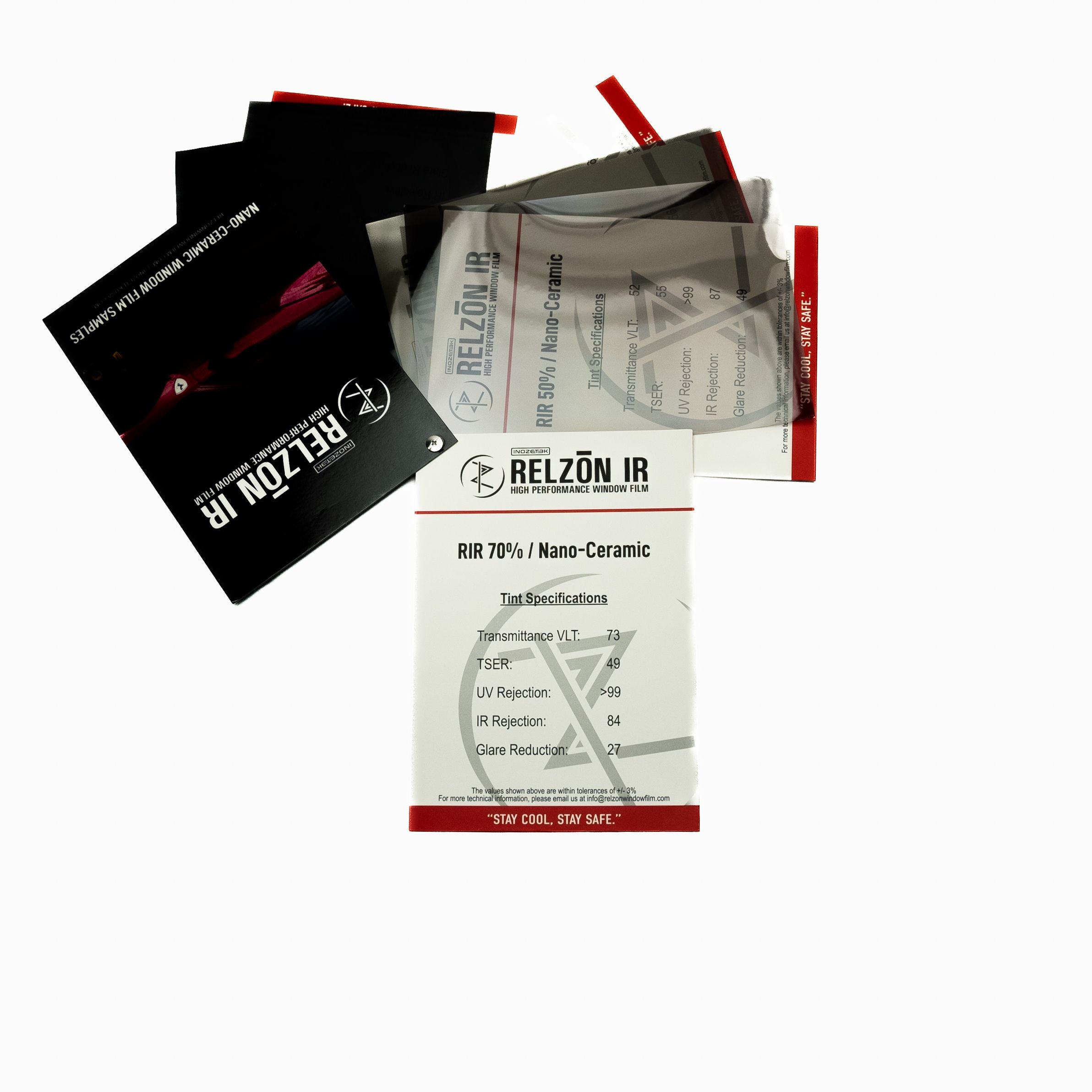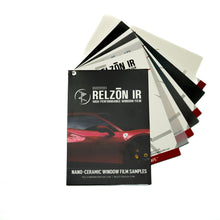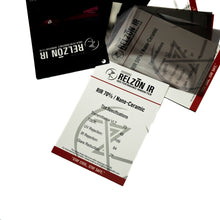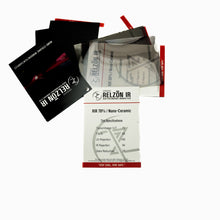 Introducing our Relzon IR Window Tint Sample Book, the ultimate tool for selecting the perfect window tint for your vehicle. This book contains a comprehensive selection of window tint samples, featuring different shades and levels of opacity to suit your specific needs and preferences.

The Relzon IR Window Tint Sample Book is designed to help you make an informed decision about which tint is right for you. Our samples are made from high-quality materials and are accurately representative of the final product, so you can be confident in your choice. Each sample is labeled with its shade and opacity level, making it easy to compare and contrast different options.

This book is ideal for anyone who wants to add privacy, reduce glare, or enhance their car or home's appearance. Whether you're a car enthusiast looking to elevate your ride or a homeowner looking to improve the energy efficiency of your windows, our Window Tint Sample Book has everything you need to make an informed decision.